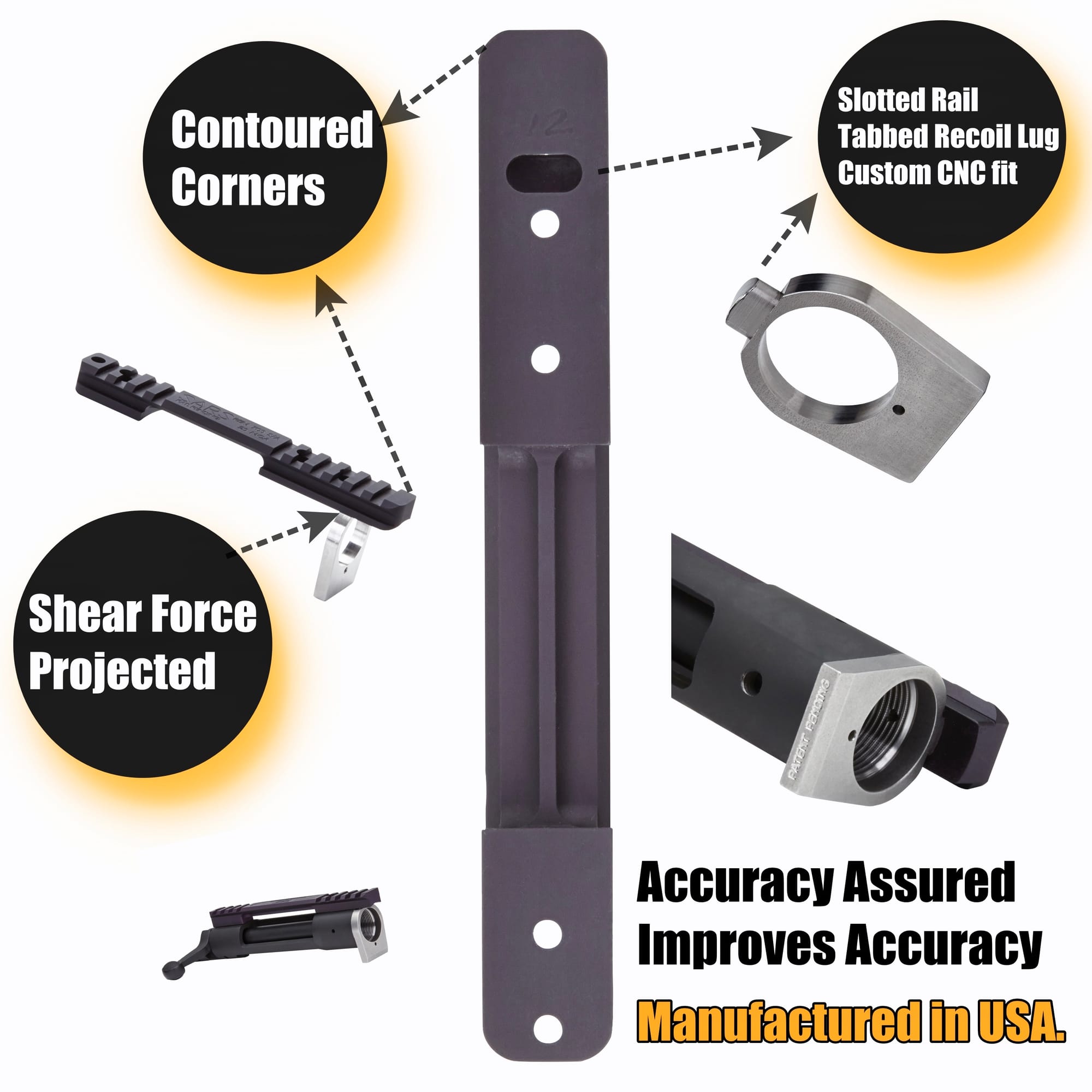 1. Manufactured 100% in the U.S.A.
2. Shear force projected to one designated location, Which is not on your scope.
3. Rail Manufactured from 6061 T6 aircraft grade aluminum
4. No Scope Movement at all, being held on by only 1 screw.
5. Manufactured with Long Clean Lines to increase strength and endurance.
6. SARS Short Action Rails are 6 1/2" Long, SARS Long Action Rails are 7" Long.
7. Precision manufactured on CNC equipment, with held dimensions within 0.0002, guarantee that each piece is formed to submit extremely close tolerance to fit consistently.
9. All SARS Recoil Lugs are Manufactured from 303 Stainless and dusted for a uniform quality and appearance.
10. All 1913 SARS are manufactured from 6061 T-6 aircraft grade aluminum, which creates a light of weight, however, strong in product material. They are then Mil-Spec Hard Anodized in a matte black finish.
11. Converts all Rifles to a switch Barrel.
12. Remington Will need a gunsmith to Install.
13. Savage can be installed by the consumer.