The demands and expectations for precision long-range shooting have increased. As shooters increase the distance they are shooting, the caliber and recoil of the rifles required to accurately achieve those distances have increased; scopes are getting larger and rifles are getting more powerful. A problem with existing scope mounts is that while scopes are anchored to rifles using rails and scope rings, often the screws are not sufficient to anchor a scope after repeated shots or practically any continued movement.
SARS is a solid well built precision shooting enhanced tool.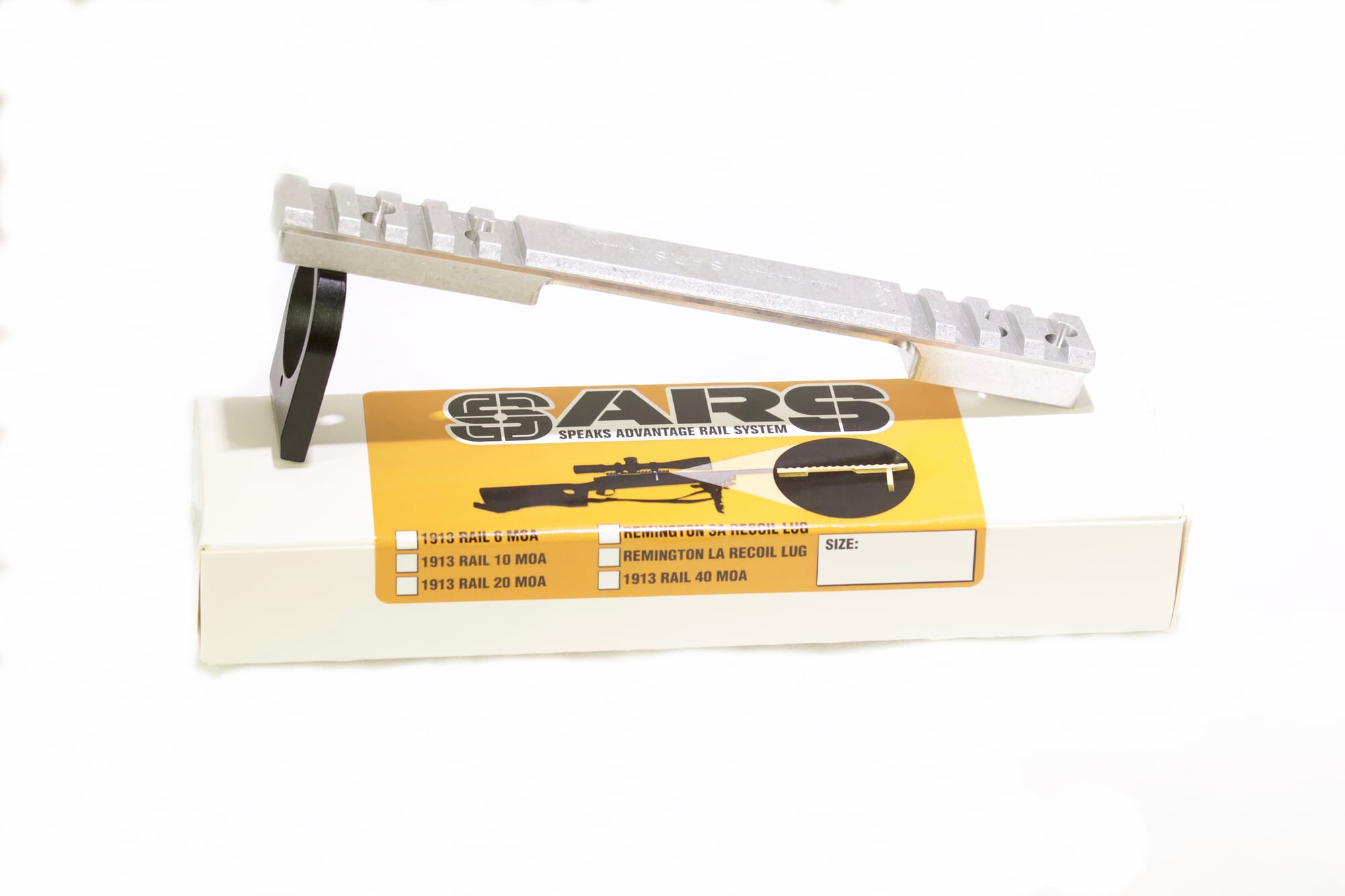 We took the weakest element in a rifle, 4 screws that anchor your 1913 scope rail and we extended the length of the rail, adding enough space to attach the strongest part of the rifle, the joint between the action and barrel (the recoil lug). Simple? Does it work?
Indeed. We tested SARS in ways that would incorporate the screws loosening over extended recoil within a matter of shots. Adding the SARS, the screws remained intact for the duration, actually we tested the SARS, using only 1 Screw, no movement was noted.
We thought long and hard about actually admitting that the rifle was more precise. Was it more precise simply with piece of mind, or did it actually make your rifle more consistent. There is no movement, those days of shooting consistently one day, and allowing scopes to interfere with your shooting efforts are over.
Nothing Moves. It is stronger, it is able to withstand the staggering amount of shear force and will revolutionize your shooting experience forever.